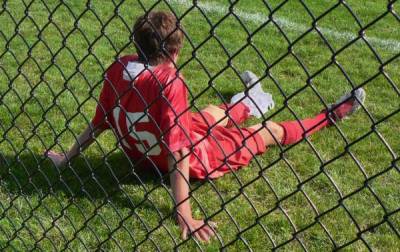 A few years ago while Chuck was teaching a karate class at my gym, a mother and her son arrived for the youngster's first private karate lesson. As they sat down to wait for the lesson to begin, he noticed the boy was sitting on his mom's lap—he was 12 years old. An hour later, another 12-year-old arrived for his baseball lesson. His father informed him that they had just come from the 12-year-olds strength & conditioning coach at another gym and then off to football practice after the baseball lesson.
The truth is, training a 12-year-old as if he's a 22-year-old doesn't work. Over-training puts training at risk for fatigued muscles, injury, and mental burnout. In his book Any Given Monday, orthopedic surgeon Dr James Andrews says "over-use injuries are at epidemic levels and every year more than 3.5 million children will require medical treatment for sports-related injuries, the majority of which are avoidable through proper training and awareness." Yet (with dreams of making it to the pros), we see kids being over-trained in youth sports all the time. Or, we often see the opposite; treating a 12-year-old as if he's still six. Neither situation represents good balance in training.
A person's interest level is most often the deciding factor whether or not they continue to improve and advance in their sport or activity.
All sports require that certain skills be developed in order to continue on to higher levels. That's a fact. Talent is nice, but a kid's interest level will play a significant role in that development. Parents must remember that just because their child is good at something, it doesn't mean they want to do it at the level the parent has in mind. Once a kid has found their passion, however, some real progress can be made because they will be the one who wants it―they will be willing and able to sustain the effort required for more serious training, and will come to enjoy the process.
...