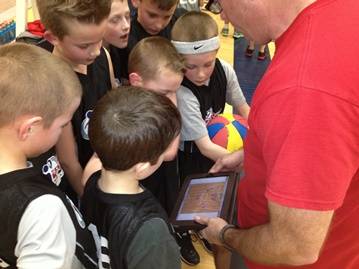 There is a problem with participation in kid sport.
Unknown to many though is just how big the problem is. Right across the board, no matter the sport, the amount of children starting and staying active in sport is decreasing. The good news is that technology offers solutions that could help reverse the trend.
But first it's important to understand just how serious this downward trend has become. The data, tabulated by the Sports & Fitness Industry Association and presented by the Wall Street Journal, says the numbers of kids aged 6 to 17 playing the four most-popular sports – baseball, football, basketball and soccer – declined from 2008 to 2012. Surprisingly it's basketball that saw the largest drop off, losing 8.3 percent of participants over the study while soccer dropped 7.2 percent of its players, baseball 7.2 percent and football down 5.4 percent. These numbers become increasingly worrying when placed against the backdrop of a childhood obesity epidemic along with concerns over childhood bullying and the like.
...