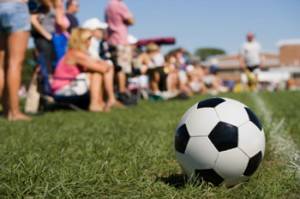 Like it or not, sports come with pressure. There will come a time when your young athlete gets the ball with the clock winding down or steps up with the bases loaded. When that happens, mental toughness often determines whether or not they'll succeed. Even though you can't be on the field or the court with your young athlete during these situations, there's plenty you can do to help beforehand. Here are five methods to get you started.
1. Call Your Young Athlete a Competitor
"There goes our little winner" or "Here comes Johnny, our star goalie." How do you introduce and describe your kid?
Be careful about using descriptors that emphasize only part of their identity. They are not always winners, and they certainly don't always lose. A parent of an athlete I know once introduced her as "perfect little Sara." That's tough to live up to.
...